Andy Fenwick & Lee Tindall's Awsome Grp A cossie,was Currently running 4th in the Saftey Devices National Rally Championship, when these pics where taken.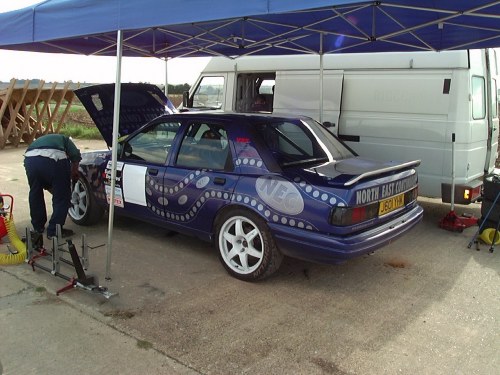 They happend to be testing the same day as we where all at binbrook as they where gonna be competing at a stage Rally there a few weeks later.

The car runs on a 34mm restrictor plate in the turbo as set by the FIA, yet still manages to produce 306 bhp with an awesome 427 lbs/feet of torque!!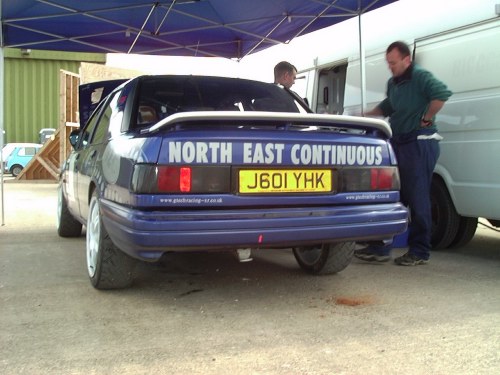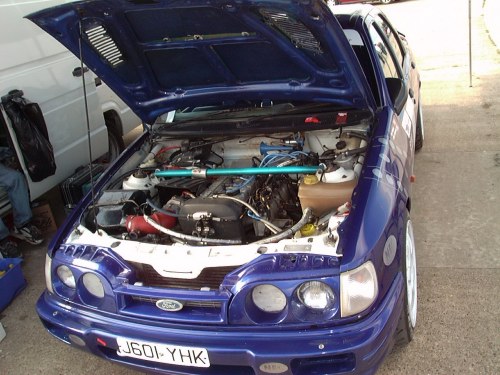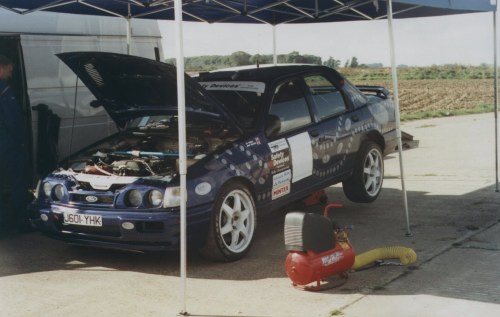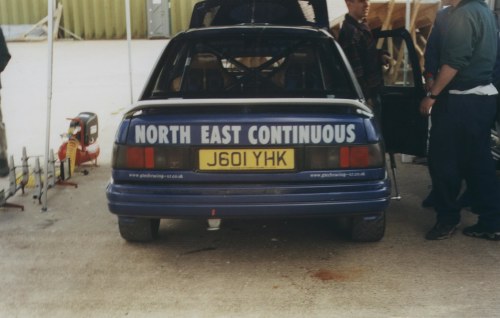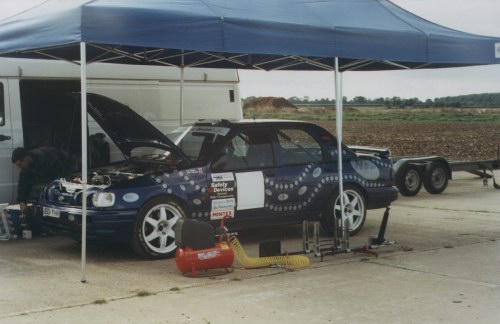 These next few pictures are taken at Binbrook, at the DeLacey stage rally.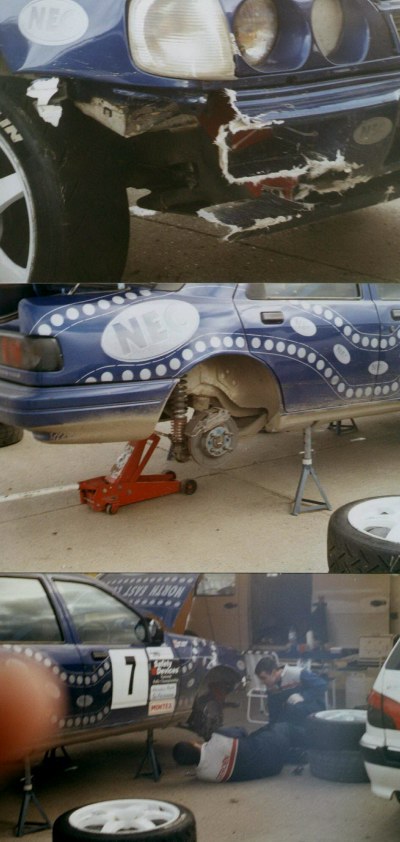 Being worked on in the paddock.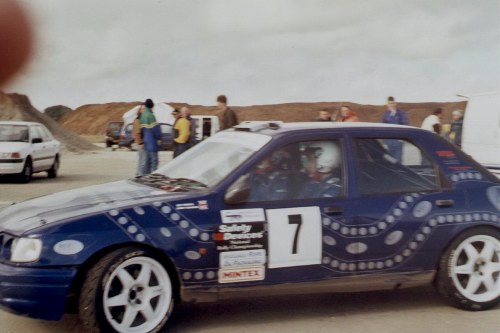 Moving out of the Paddock.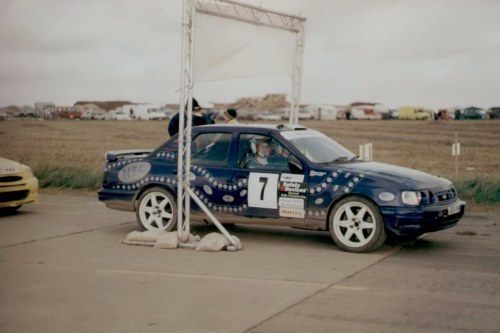 About to go out on the first stage!

The following pics are a selection taken while the car is in full on action.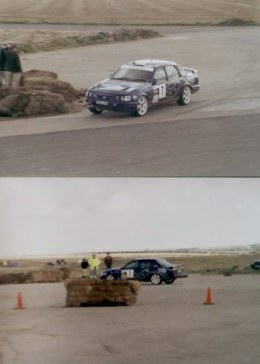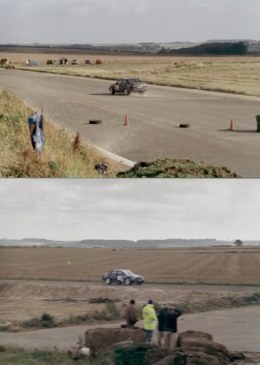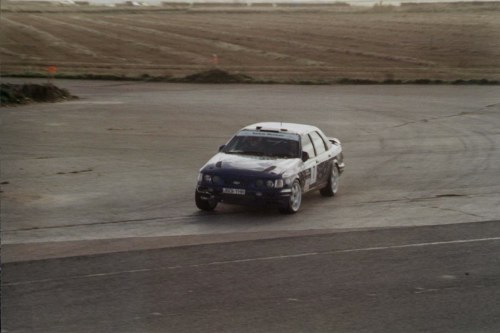 To view more pics from the DeLacey Rally click on the link to the Left